Visit the Official Search Engine Academy site
for information on local area workshops and corporate training outside of North Carolina.

North Carolina's Next Workshop: March 24 - 28, 2014
Attend the North Carolina Search Engine Academy and Take Your SEO Skills to a Whole New Level
N.C. Search Engine Academy held in Raleigh-Durham

Venue: Weston Parkway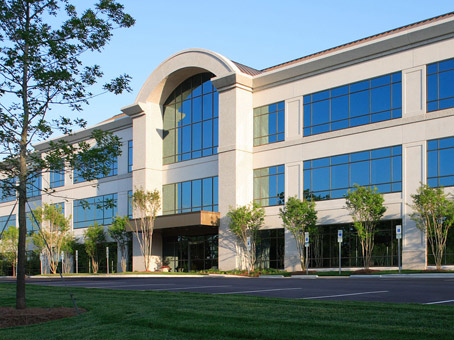 1000 Centre Green Way
Suite 200
Cary, NC

Seating is limited

Each (3-day or 5-day) student gets a complete 6 Month Personal Mentoring Program*

for ongoing support.
---
Workshop Agenda & Benefits
About Mike Marshall
---
All at a convenient Triangle location:
Venue: TBD

"I signed up for Michael's workshop based on a recommendation from a contact at one of the larger local SEO agencies. After hearing their feedback, I expected Michael's course would be a great class. Shortly after the first day began I knew it was going to be even better and offer more info than I was expecting — and it did. His course material was of a highly-professional quality, well organized, and very thorough. He was able to answer any question in detail and often with a list of additional resources or a demonstration to backup a point. His background in Linguistics and programming, and his long-time experience as a practicing SEO professional all add up to a course that will give anyone an edge in SEO. He's truly an expert in his field."
- Brian Kessman (Executive Producer, McKinney)
"I will make my money back! Initially, I was skeptical of spending so much money on an SEO course; however, I am now confident that I will make this money back within the next 30 days. The knowledge and resources that I have gained from a single training seminar are unparalleled in my experience. The open forum and expertise of the instructors were top-notch as well. If I knew then what I know now, there would have been no hesitation to register at all."
- Beth Adkins (Internet Marketing at Charles T. Hall Law Firm)
Registration Information for
Workshop


Location


Date


Registration


2-Day Essentials SEO Workshop $1095.00
March 24-25


---


3-Day Advanced SEO Workshop $1,495.00
March 26-28



---


5-Day Comprehensive SEO Workshop $2,495.00
March 24-28


( Registration payments are processed thru PayPal)





Raleigh-Durham


March 2014
SEO Workshop SEO Workshop


[] - 2-Day




[] - 3-Day

Sun
Mon
Tue
Wed
Thu
Fri
Sat

23

24

25

26

27

28

1
2
3
4
5
6
7
8
9
10
11
12
13
14
15
16
17
18
19
20
21
22
23

[24

25

]

[

26
27
28

]

29
30
31

1

2

3

4

5

March 24 - 28
Profit from a great deal of individualized attention attention engineered to teach search engine optimization and search engine marketing skills which include:
Learn the language of the trade for Search Engine Optimization (SEO) Internet Marketing and Pay Per Click (PPC)
Take control of your website

and get the results YOU want
Get outside the box,

discover new marketing methods to beat out your competition
Jumpstart your SEO career

with advanced techniques and a certification
Stop wondering what your designer or SEO is doing; learn and understand it for yourself
Stop throwing money away

on solutions you don't understand - Learn the facts!
Understand the strengths of your site, and change only what


HAS to be changed
* What is the SEO Mentoring Program?
SEO Mentoring includes up to 6 months of SEO mentoring limited to 1 hour per month for 6 full months after class is over. Mentoring is delivered right on your computer in a pre-scheduled meeting arrangement. Don't settle for the average 10% most people retain from a class, use this 6 month private mentoring program for ongoing support - all included in the price of your regular tuition fee.
REMEMBER:

The tuition for this workshop and all travel expenses may be

100%completely tax deductible

as a business expense! Please consult your tax advisor for specific guidance.



can you afford to pass it up?



In fact . . . what happens if your competitor comes and you don't?




Refund Policy: Please note that we have a no cancellation and no refund policy for this workshop. Please understand that the tuition is NON REFUNDABLE in the event that you cannot or do not attend. In the event of an emergency or for some reason you cannot attend, you may apply your registration to a future workshop or transfer your registration to another person to participate in your place by providing written authorization. - Thank you -